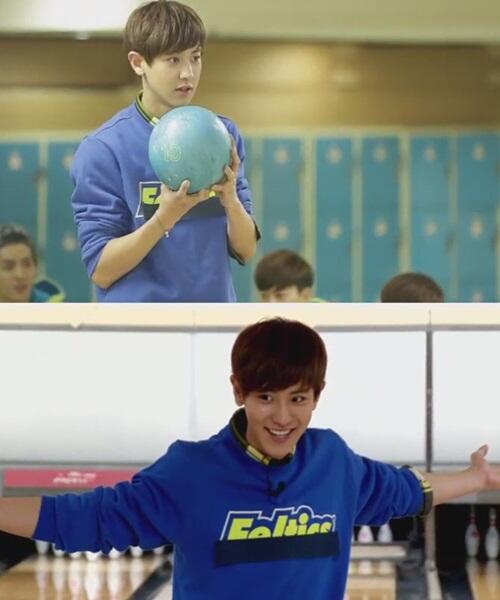 Choosing bowling as their favorite hobby, the EXO members will be going against each other in a round of bowling competition.
January 30's broadcast of MBC Every1's EXO's Showtime will feature the EXO members holding a 'EXO vs. EXO' bowling match.
The members will be divided into two teams of six, with Lay and Chan Yeol as the team captains.
Chan Yeol showed his confidence by saying, "I can bowl well," and even prepared his own wrist guards and Lay claimed, "I'm not lying, I've been good at bowling since a long time ago." Kai also said, "I was a member of a bowling club for six years."
But the day's bowling competition involved special rules that made everything they know about bowling useless.
Because of this, Chan Yeol kept on hitting gutterballs, and the other members started complaining, "How can you not even make one good shot. Our team will do good only if Chan Yeol does better."